Friday News~ 9/1/23
Posted September 5, 2023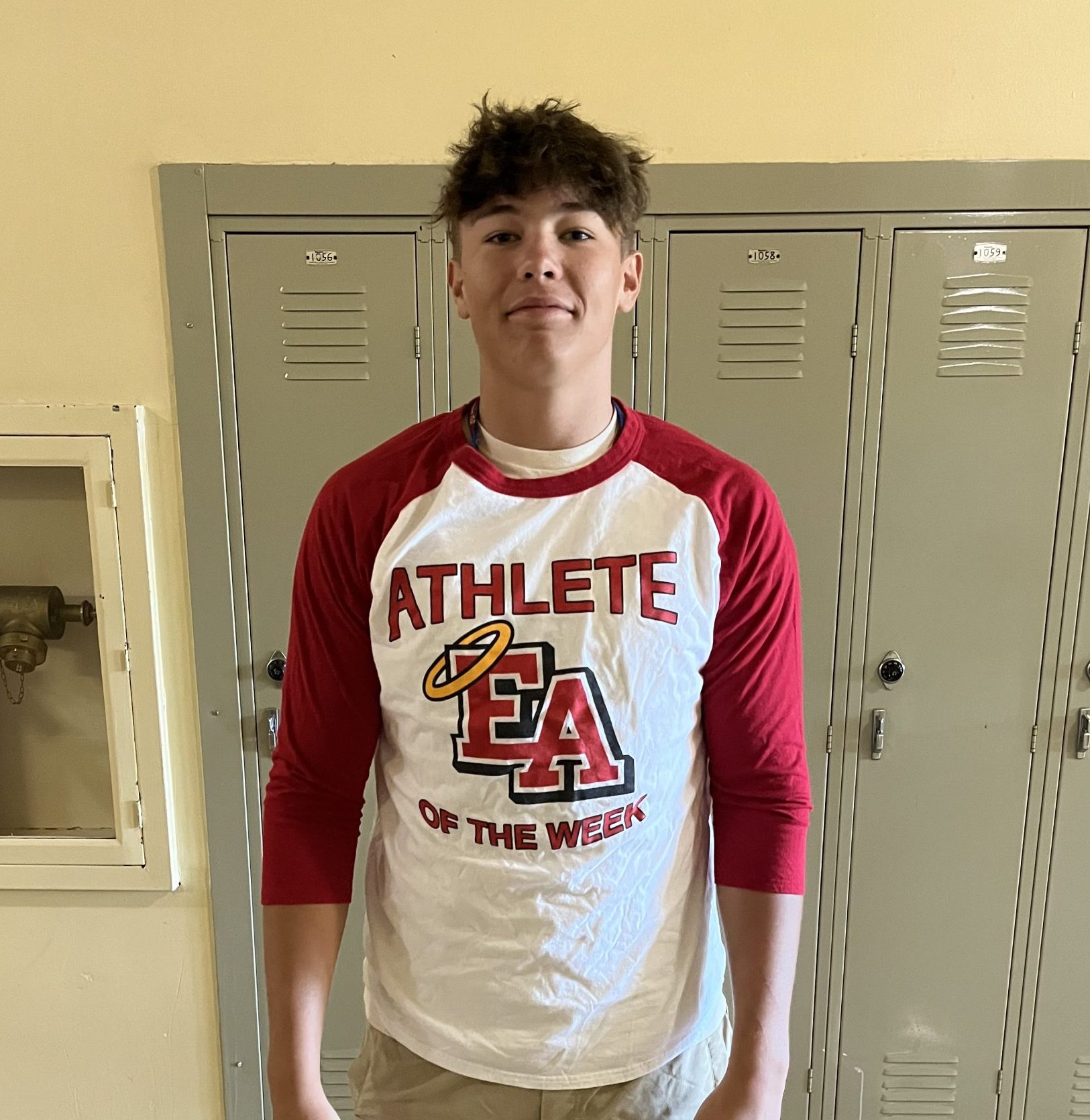 Hello East Angels Community!
Two weeks in and the energy has been amazing. Thank you for your support! Please have a wonderful long weekend. We hope to see you next week at Back to School Night and out supporting our Homecoming Events.
Important Upcoming Dates
Sept. 6 Back to School Night (6:00-8:00)
Sept. 7 Activities/Club Fair @ Lunch
Sept. 8 Homecoming Football
Sept. 8 Pep Rally
Sept. 9 Homecoming Dance
Sept. 12 Early Release Day
Sept. 13 Letter Jacket Fitting @ Lunch
Sept. 13 Senior College Night (Auditorium 6:00-7:30)
Sept. 14 Novice Night Speech & Debate (6:00-8:00)
Sept.15-17 Rosh Hashanah**
Sept. 15 Noche de Familias ( 5:00-7:30)
Sept. 19 GT Parent Night 5:30-6:30
Sept. 20 LSU Assembly
Sept. 21 DSF CSU College Field Trip
Sept. 22 Energy Day
Sept. 23 ROTC Air Rifle Competition
Sept. 23 Energy Day
**Back to School Night is on Wednesday, September 6th from 6:00-8:00 pm.
Student ID Policy
We are getting closer to the time when students will be required to have an ID in order to enter the school. Student pictures were taken this week, so every student should have an East High School ID. IDs are to be worn at all times and around the neck (from a lanyard). The wearing of the IDs, at all times, is a Denver Public Schools policy.
On Tuesday and Wednesday of next week, students will still be able to show their Infinite Campus or Portal picture in order to enter the school. Starting on THURSDAY, SEPTEMBER 7 all students will be required to have an ID to enter. If a student doesn't have an ID by Thursday, they will need to wait in line at the front security desk for one to be printed. Please NOTE that all re-printed IDs are $5 and the charge will be added to the student's account.
RedBag
RedBag is an innovative safety tool pioneered by Cherry Creek Schools.
First, it contains life-saving first aid supplies including emergency tourniquets and CPR airway masks. Second, RedBag is a secure communication tool that can provide critical information to staff and students inside a classroom during a lockdown emergency. To access it, you simply scan a QR code that is attached to the bag with a phone or tablet. Third, RedBag is located in every classroom in the district. This is a game-changer when it comes to addressing the physical and psychological safety of our kids and teachers during a lockdown incident.
In the coming weeks, East High School will begin training and implementing RedBag in our building. As we develop the processes and structures, we will continue to update you on its implementation and effectiveness. Visit www.getredbag.com for more information.
Spirit Store: Special Homecoming Discount
Next week, in honor of Spirit Week and Homecoming, the Spirit Store will be offering a 10% discount. Operating hours are every day at lunch except Friday 7th period.
East High School's Spirit Store is located on the second floor just south of the Main Office.
Operating hours are:
Monday, Tuesday, Wednesday and Thursday – during lunch
Friday – during seventh period
The Spirit Store is run by volunteers and will be closed if a volunteer is not available. If you would like to confirm store hours, volunteer, or ask questions, please contact spiritstore@eastangelfriends.org.
All Spirit Store proceeds support the East Angel Friends & Alumni Foundation. For more on EAFAF, visit eastangelfriends.org. Go Angels!
Homecoming Week Events 2023
We are so excited about Homecoming 2023. Our Student Council has been hard at work planning some fun opportunities for you to connect with your peers. We hope to see all of our Angels participate in the Spirit Days as well as our many home athletic events.
Tuesday, September 5th
Spirit Day: Jersey Day
Field Hockey vs. Dakota Ridge @ 5:45pm
Volleyball vs. Legacy @ 7:00pm
Wednesday, September 6th
Spirit Day: Adam Sandler Day
Back to School Night 6:00-8:00pm
Thursday, September 7th
Spirit Day: Barbie vs. Oppenheimer
Club Fair on the E during lunch
Soccer Game @ 7:00pm East Turf Field
Softball vs. North @ 4:00pm
Boys Golf 11:00am @ Murphy Creek GC
Friday, September 8th
Spirit Day: Red/White Day
Pep Rally
8:20 start time
IDs are required to get into the Pep Rally
All athletes need to report at 8:00am in the Commons.
Homecoming Football Game @ 7:00pm All City
Purchase your tickets on the Athletics homepage.
Saturday, September 9th
Homecoming Dance from 8:00pm – 10:30pm in the North Courtyard.
IDs are required to get into the dance.
No guests are allowed.
Homecoming tickets can be purchased during lunch or after school. The dance will sell out so make sure you buy them as soon as you can.
Homecoming Pep Rally Bell Schedule
Pep Rally 8:20-9:05am
Period 1 9:15-9:55am
Period 2 10:00-10:40am
Period 3 10:45-11:25am
Period 4 11:30-12:10pm
Lunch 12:15-1:15pm
Period 5 1:20-2:00pm
Period 6 2:05-2:45pm
Period 7 2:50-3:30pm
Counseling Update
Senior College Planning Night is coming up!
When: September 13th
Time: 6pm
Where: Auditorium
Parents and students are invited to come and learn about the East College process and how to support their students through this journey. We will walk through the senior resource document and demonstrate how to find and utilize MaiaLearning. We will also have information on Financial Aid and Scholarships.
Athletics Update
Athlete of the Week
Congratulations to Boys Tennis player Will Rohnstock for being selected as Athlete of the Week!
In their first match of the year he pulled out a high pressure semi-final match winning 11-9, which would lead him to a 2nd place finish overall in the tournament. Keep it up Will!
Team Highlights
Field Hockey upset Kent 2-1, and wins big against Smoky Hill
Boys Soccer defeats Arvada West 2-0
Cross Country competes in the Legacy Invite @ Broomfield Commons crossroad
Boys Tennis beat TJ 4-3
Boys Golf are 5-0 and currently.
Flag Football won 2 of their 4 games at the All-City Jamboree
Volleyball competes today and tomorrow at the Chaparral Invite @ Gold Crown
Rivalry Week- Football vs. South
Hello Students, Staff, Families, and Community! We are excited for the Varsity Football game on Saturday 9/2 at 11am at All City Stadium! Denver East will be the home team and Denver South will be the away team. The Angels should plan to park and enter on the West side (S.Franklin) and the Ravens should plan to park and enter on the East side (S. Race Street)
Tickets
To allow for efficient access for spectators, please purchase your tickets ahead of time through the link that can be found here. If you plan to purchase tickets in-person through credit card or cash, please anticipate an extended wait for purchase and entrance.
Concessions
We have reopened Concessions at All City Stadium and we are making it a better experience each and every week. Cash is currently accepted. On Saturday 9/2, we will pilot a credit card option. The fees for this credit option are high, which is the reason that this is a temporary solution as we continue to explore other credit card options. Thanks for your flexibility and support!
Sportsmanship
Our collective goal is to provide a safe and welcoming experience for students, staff, officials, families, and community. Please help us reach this goal by continuing to demonstrate high levels of respect for the participants and our community.
Live Stream
The ability to live stream can be found here: https://fan.hudl.com/