Yearbook
The Angelus – Official Yearbook of Denver East High School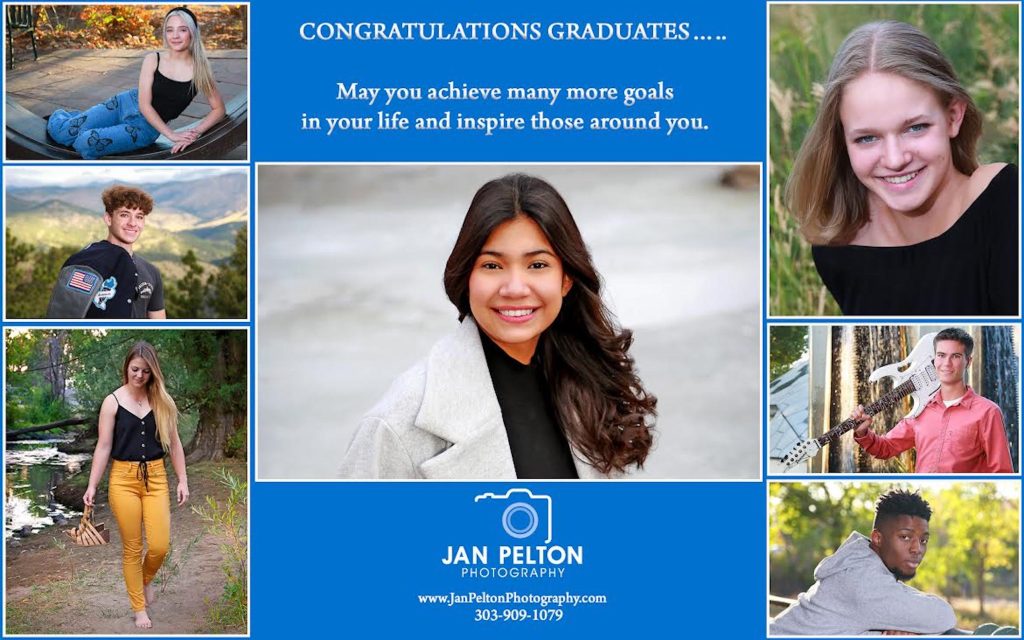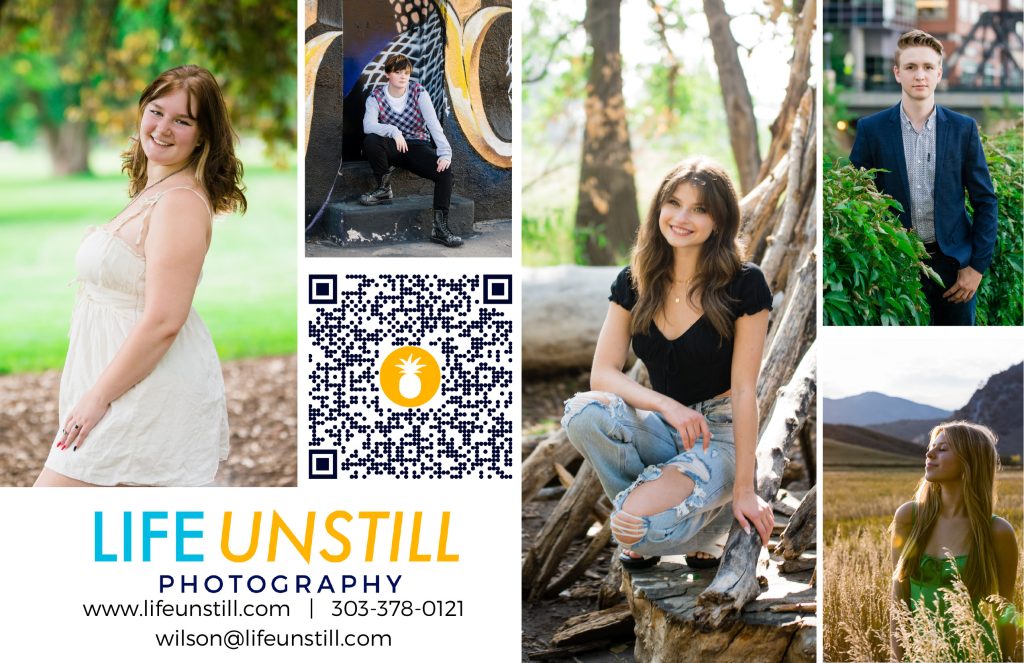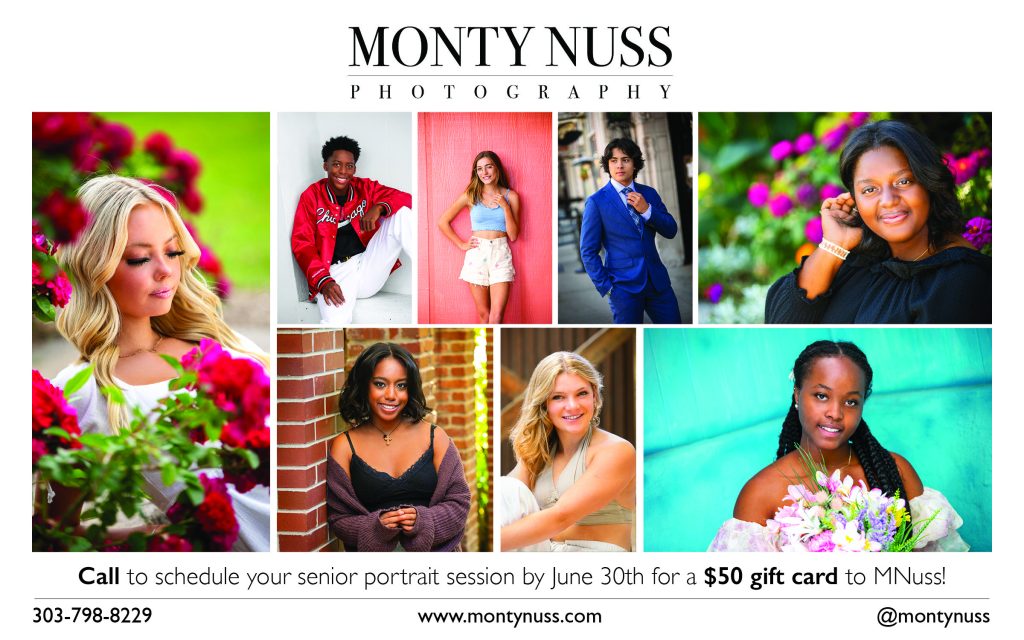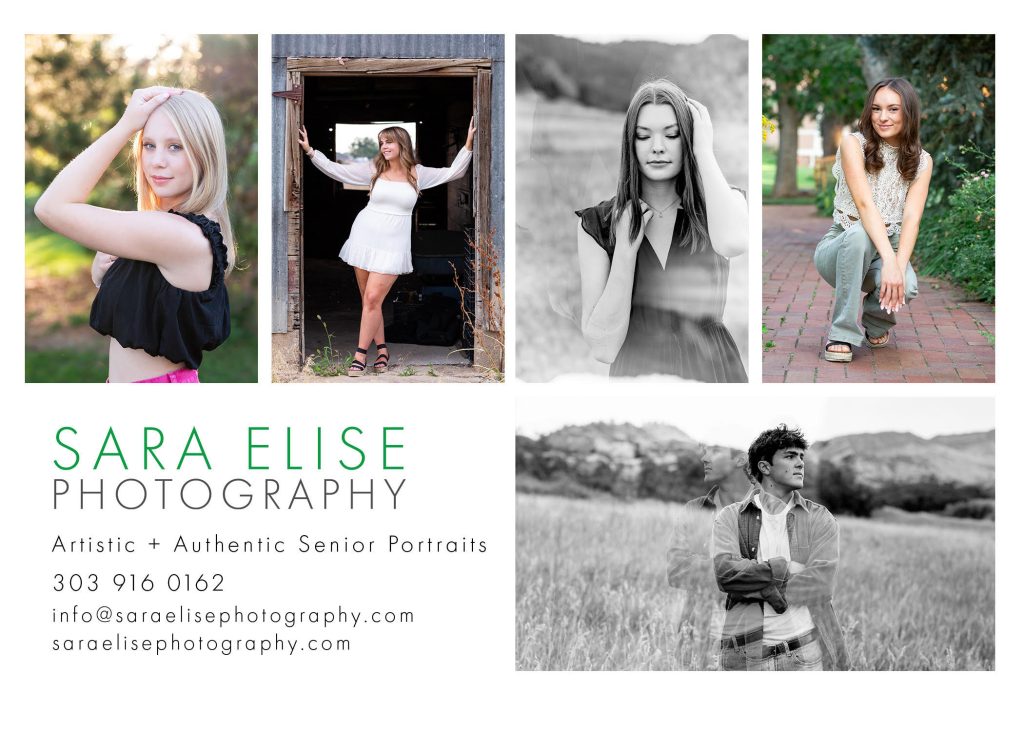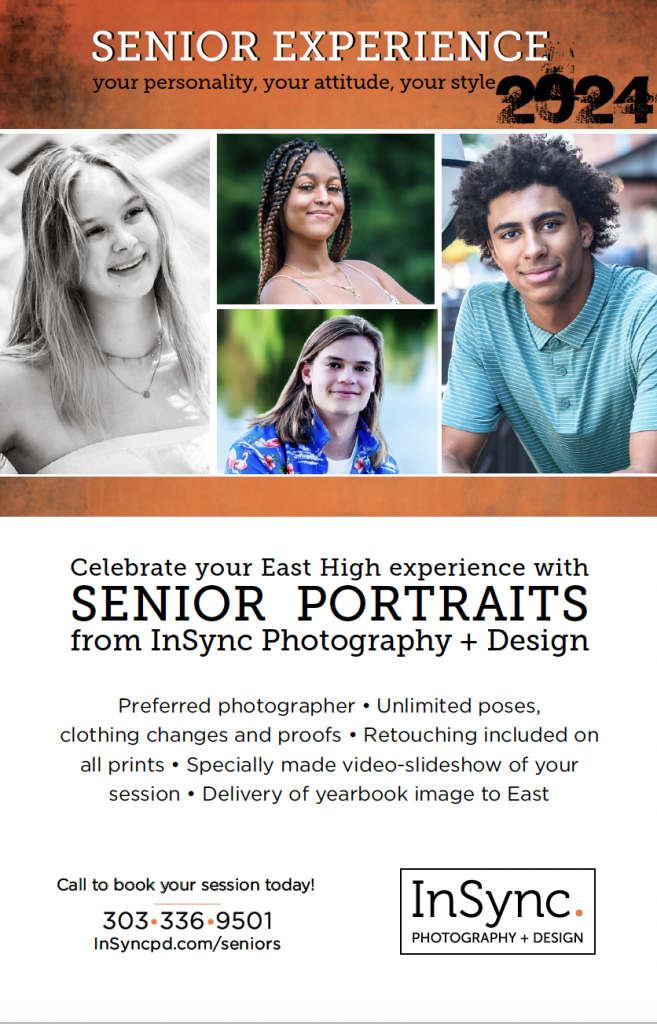 To the families of East High Class of 2024,
Below you will find important information regarding the submission of your senior portraits for the 2023-2024 East High School yearbook, as well as a list of preferred photographers serving our community. The yearbook is an all-digital, all-color book with strict deadlines, so correct and timely submission of your senior photo is essential.
Please give your photographer the requirements listed below:
All portraits should be vertical rectangles, 2 inches by 3 inches, at 300dpi, saved in JPEG format.
All portraits should be head and shoulder shots. Photos not submitted as headshots will be cropped.
Portraits featuring any clothing, items, or subjects in violation of school policy or dress code will not be accepted. (no hats, no sunglasses, no see-through clothing, no underwear as outerwear, no vulgar or hate speech on clothing, and no text or watermarks on photos)
Portraits with props or animals will not be accepted.
Photographers should also submit portraits digitally using the link:
https://images.jostens.com/ImageShare/upload
Please submit just one photo.
All images will be subject to approval by East Angelus staff
Please submit using the website link below. Do not email photos.
Upon submission, you will get a confirmation email from Jostens — and this does confirm your submission! Please do not email for additional confirmation.
No portraits will be accepted after November 1, 2023.
East High School Preferred Photographers
All Seniors must select their yearbook photo taking the following guidelines into consideration
or risk their photo not being published:
ALL SENIOR PHOTOS MUST BE VERTICAL
The photo should have a clear view of the student's face
The student should be sitting or standing
Avoid clothing that is see-through and avoid having underwear showing
Avoid props (this includes sunglasses, hats, and animals)
No writing on the photo, including name or graduation year
Image or clothing must not contain language or symbols that are sexually explicit, promote illegal activity, contain profanity, or symbols of racist or homophobic sentiment
All images will be subject to approval by East Angelus staff

Photo Submission Requirements:
All photos must be submitted electronically
to Jostens
Save photo file name as LastNameFirstName.jpg
JPG photo format
Photo size 2×3 and 300 dpi resolution
On the website, if asked for a code,
please enter:
0UBT-sxeZj1CHEZPcVgFvTQ
How to Submit a Senior Picture: Upload ONE photo that meets the requirements above to the link: https://images.jostens.com/ImageShare/upload
Click "Browse" and select the senior portrait you would like to submit to the yearbook. Upload the image.
Enter your contact information
Image Information"—enter the senior's: first name, last name, grade, description (please write "senior picture")
Click "Save Image Detail
Please DO NOT email senior photos – we will NOT be accepting photos via email
Donations
Business Advertisements
The Angelus – Official Yearbook of Denver East High School
Instagram: @DenverEastAngelus
Facebook: East Angelus